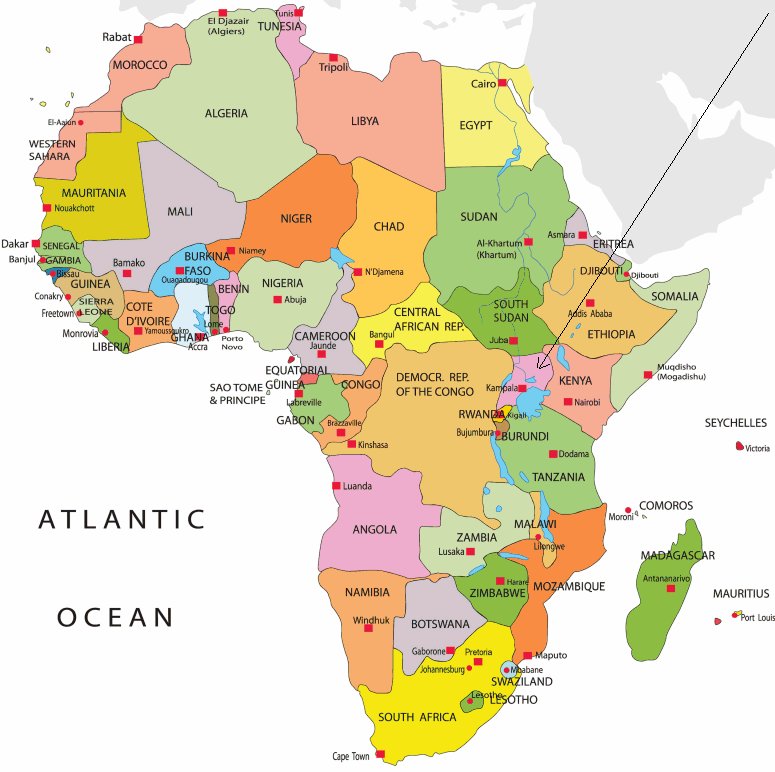 Uganda is a landlocked country in East Africa whose diverse landscape encompasses the snow-capped Rwenzori Mountains and Lake Victoria.
Brian Harley, our Minister, visited the Reformed Presbyterian Church in Kalasa, (a village about an hour's drive north of Kampala) in October 1997, April 2002 and November 2006 during trips from the UK to encourage the various new congregations of what was a new and growing church in Uganda. The building in the pictures below was roofed with the help of gifts from Shanklin and was subsequently named 'The Shanklin Block'.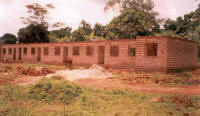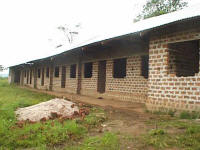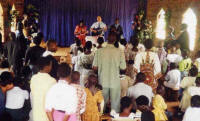 Click on the pictures for larger versions
The Shanklin Block at Kalasa - classrooms at the church school that were begun in May 2002 during the visit by our minister who took with him gifts for this work.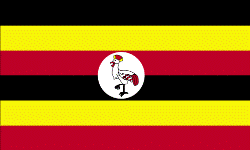 The building, which they also use as a school for orphans and five classrooms, has now been built alongside. Meetings end when it gets dark around 18:00 as there is no electricity. Pastor Rev Martin Sebbugo and his wife Gertrude visited Shanklin in 1996, which led us to start sending regular gifts to help with their work and mission.
Information about supporting the work in Uganda, and also in Malawi, Ghana and Zambia, can be obtained through The Romans One Eleven Trust.