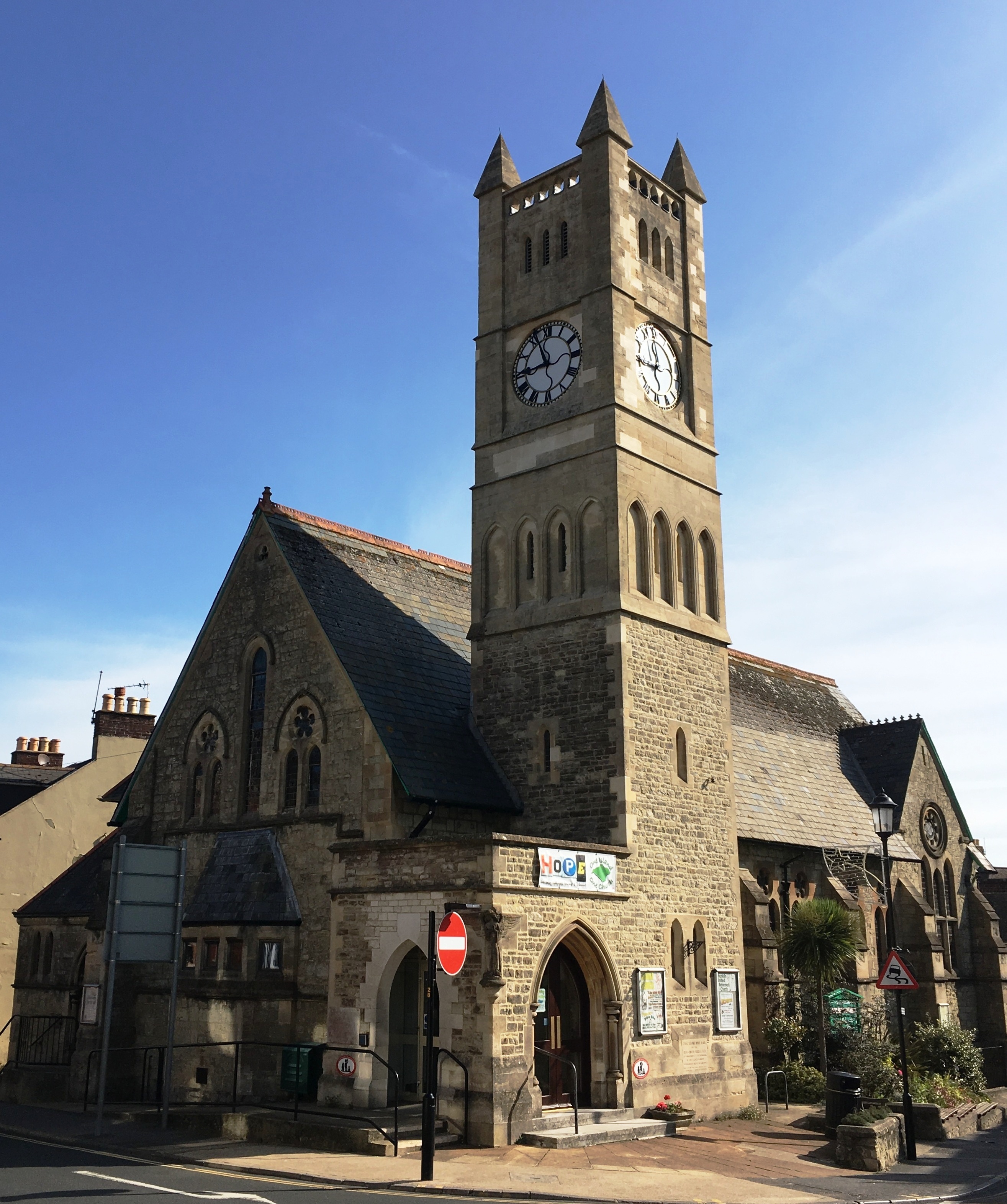 The church is right in the heart of Shanklin, on the corner of Landguard Road and the High Street.
The map below (from www.streetmap.co.uk) indicates where the church can be found and also where it is in relation to the train station and Rylstone Gardens (where summer concerts are held in the open air - viruses and weather permitting).
Buses stop in Landguard Road and Carter Avenue (outside the Co-Op) - see the Southern Vectis map below.
It's a short walk from the train station and the main bus stops.
Roads coming from Sandown, Ryde, Newport and Ventnor are also indicated.
Car parks are signposted within the town, the nearest being a short stay IoW Council car park behind the Church in Landguard Road
(NB parking charges apply 24 hours a day, every single day of the year).