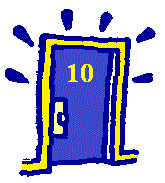 Good News People...
Since I wrote at Easter for the May magazine, we have all got rather used to the changing pattern of life and have also come to realise that it will be some time before we see anything like normality.
It would seem that churches will not be sharing in worship in any familiar fashion for some long time, as social distancing measures are kept in place - the very opposite to the biblical concept of koinonia Ė the Greek word usually translated as fellowship.
We may feel deprived and on the back foot but must be mindful of the reality that our lockdown is nothing compared to what others are suffering around the world. Whilst some may have concerns over jobs and finances, most of us are still under a safe roof and have clean water, food to eat and reliable sanitation. Many in the world have no hope of self isolating as they havenít any personal space. Christians in lots of countries where they are in the minority are suffering even more than most, as they do not tend to get much of the help and resources that are on offer.
Isolation can have a real effect on our mental health, so please make an effort to look out for people. We have done our best to keep in touch with everyone via the weekly Life Line communication and other ad hoc calls and messages. Please continue to uphold those of us who are working to bring worship on line to you every week and the team of Elders as they seek to give good leadership.
Letís all take inspiration from Paul and Silas singing their hearts out in the Philippian jail. God can move mightily in the most unexpected ways! We must keep our eyes on the Lord and not let our heads drop as we struggle on through this very odd season. The building may be closed - but the church should remain open in every sense of the word, and we must be seen as good news people.
The church must reflect the life and example of its Lord and Saviour Jesus Christ. We should be sacrificial, generous and giving people, not just seeking to protect ourselves through this crisis. We must take responsibility for the whole community and be especially concerned for the most vulnerable. We canít do things in all the usual ways but we must be creative and willing to be used however God leads us. Do pray and ask him how you can serve....
As we try to look out for others, please donít be afraid to let us know if you need any help and support,
With love and best wishes,